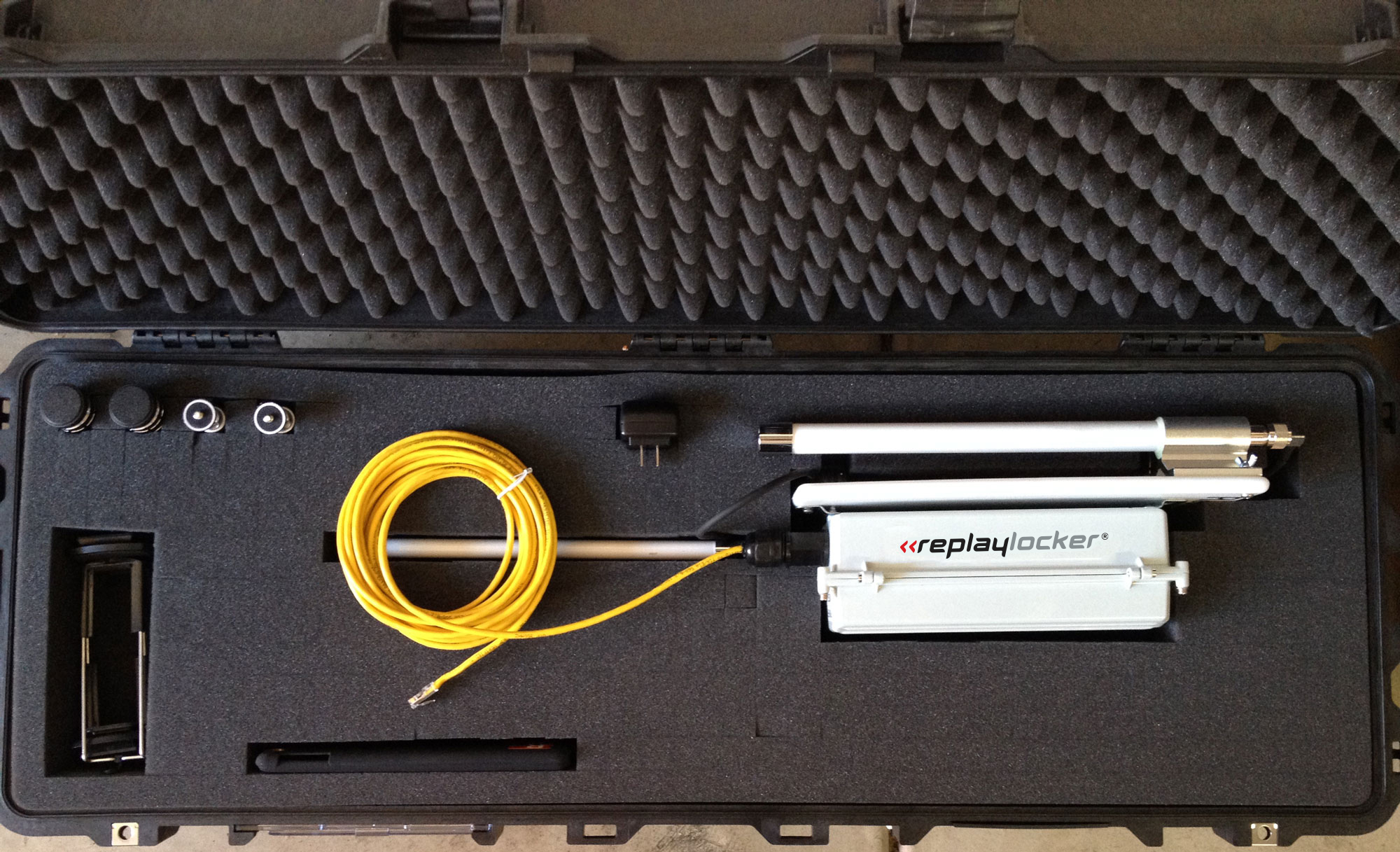 Components
Components of ReplayLocker
WHAT IS REQUIRED TO RUN REPLAYLOCKER?
REPLAYLOCKER SUPPLIES YOU WITH ALL THE EQUIPMENT
YOU NEED FOR SUCCESS IN YOUR FOOTBALL PRACTICES,
GAMES, AND COACHING.
The ReplayLocker Server creates its own Wi-Fi network to wirelessly receive video from the cameras and broadcast it to all connected viewing devices. This system does not require a cellular network or internet access. And with the wireless Replay Server there's no need to worry about laptops, computers, or cables on the field.
What you need:
Up to Three Cameras (iPad Gen 4, and/or iPad Air)
iPads for viewing (iPad Gen 3, 4, or iPad Air)
A 110V A/C outlet or portable A/C power source
you don't need:
Local Wi-Fi or hotspot
Cellular network
Laptops
Cables
Anymore headaches or distractions
Equipment
Weatherproof Replay Server & tripod.
Weatherproof case with wheels for easy portability to and from football games and practices.
Speed & Power
Video available on all iPads seconds after each play.

Intuitive video playback controls (freeze frame, forward/backward screening, slow motion, scrubbing).

Telestration (Draw on the screen)

Ability to upload to HUDL (including ODK info)
Excellent Support
Don't take our word for it, check with other satisfied ReplayLocker coaches and teams!